Mae'r dudalen hon yn ddangos cynnwys Saesneg gan nad oes y cyfreithiad Cymraeg ar gael ar hyn o bryd
Canolfan Maerdy - Adult Community Learning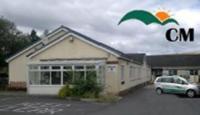 Education Centre
Canolfan Maerdy and Lots Of Tots Day Nursery, is a community enterprise, not-for-profit organisation that provides adult education training courses, childcare, employment services and many other facilities (such as CV writing, job search, pinpointing to training and debt and benefit advice) and room hire to communities within the counties of Neath Port Talbot and Carmarthenshire.
http://www.canolfanmaerdy.org.uk
Lots Of Tots Day Nursery
Lots Of Tots is a long established day nursery with an excellent reputation for childcare.
The nursery is owned and operated by Canolfan Maerdy, a community enterprise company with charitable status, which boasts a forward thinking Board of Trustees with the shared vision of making a difference in their community, and in particular to providing affordable childcare.
We provide high-quality childcare from 0-11 years, with fully experienced and dedicated staff who ensure that each and every child's needs are met in a happy, bilingual environment. We are very proud to say that we have several children currently registerd with us who are second generation - in that their mother or father themselves attended the creche as infants.