Mae'r dudalen hon yn ddangos cynnwys Saesneg gan nad oes y cyfreithiad Cymraeg ar gael ar hyn o bryd
Tairgwaith > Local News
---
Please contact us if you would like your event promoted here
---
Autumn MacMillan Fundraising Events
Tairgwaith is making a difference with 3 great fundraising events this Autumn. All welcome starting with the Biggest Coffee Day on Friday 25th September; a concert for the adults with Peepshow on Saturday 10th October and Halloween & Fireworkds on Friday 30th October. See poster below for details of venue and times and come along and raise money for a great cause.
READ MORE >>
---
Lots going on in Tairgwaith ......
Regular activities being held in the day and night at Canolfan Maerdy, Tairgwaith Workingmens Club and Amman Valley Trotting Track over the next view weeks. Check out their webpages or facebook pages to find out what's available to you.
---
Carfarfod Cyhoeddus
Informing community of current status of East Pit Open Cast Coal Site 6.30pm Thursday March 12th at Tairgwaith Community Centre. All welcome.
---
Pancake Day; Seniors CreamTea; Youth Night; Crafters Club....all at Canolfan Maerdy
Canolfan Maerdy has a busy week with events for all the community!
READ MORE >>
---
New classes & tasters at Canolfan Maerdy Jan/Feb
We have a very busy time starting this week All our Taster courses are free ....
READ MORE >>
---
Tairgwaith hosts Macmillan Coffee FRI 26th & Welsh Cyclecross SUN 28th September THIS WEEKEND!!
READ MORE >>
---
This weekend - National Dirt Track Championships at Amman Valley Trotting Club
Come along on Sat 9th and Sun 10th to see all the thrills of Dirt Bike racing.
READ MORE >>
---
Tonight in Tairgwaith - Quiz at 8 but Waun Wheelers postponed
One event rescheduled due to the weather but you still have chance to enjoy and win at the Quiz Night at the Workingmen's Club!
READ MORE >>
---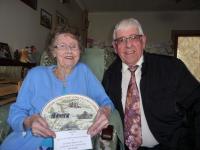 Happy 90th Birthday to Resident
90th Birthday Celebrations....
READ MORE >>
---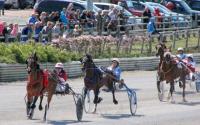 A Weekend of Trotting 28th & 29th June
Diwrnod y Merched, 29ain o Fehefin
READ MORE >>
---
2 EVENTS this Fri 20th Sat 21st - CANOLFAN MAERDY ADULT LEARNERS...... HOPE CHURCH EVENTS IN COMMUNITY CENTRE all welcome
It's a busy few days in Tairgwaith.......
READ MORE >>
---
Cyclecross comes to Tairgwaith - Sept '14
at Amman Valley Trotting Track on the 28th September 2014.
READ MORE >>
---